At the moment, all that we know is not without tethering. No one has posted an descriptive video.
@FordVideoGuy
Maybe when you guys get a trainer, could you do an in-depth video on it (assuming not embargoed)
On page 382 of the manual, it might not need to be tethered
"Phone Voice Service This system allows you to use the voice recognition features of your phone and focus on your driving. Press the voice control button on the steering wheel. Note: This only works when connected via Bluetooth®. See Connecting a Bluetooth® Device (page 377). "
Only source I could find for these images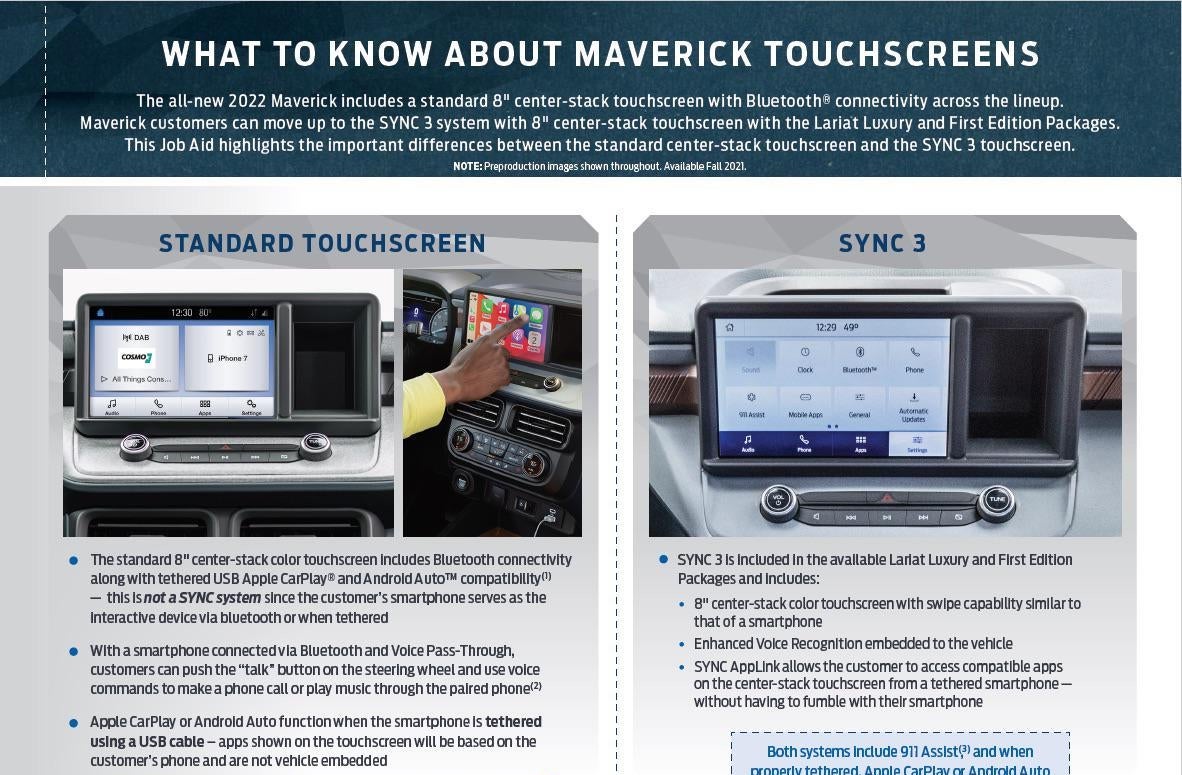 2022 Ford Maverick 8" Touchscreen Standard vs SYNC 3 functions:

www.mavericktruckclub.com