Discussion Starter
·
#1
·
The Maverick has been named to Car and Driver's 10BEST Trucks and SUVs List along with the Ford Bronco.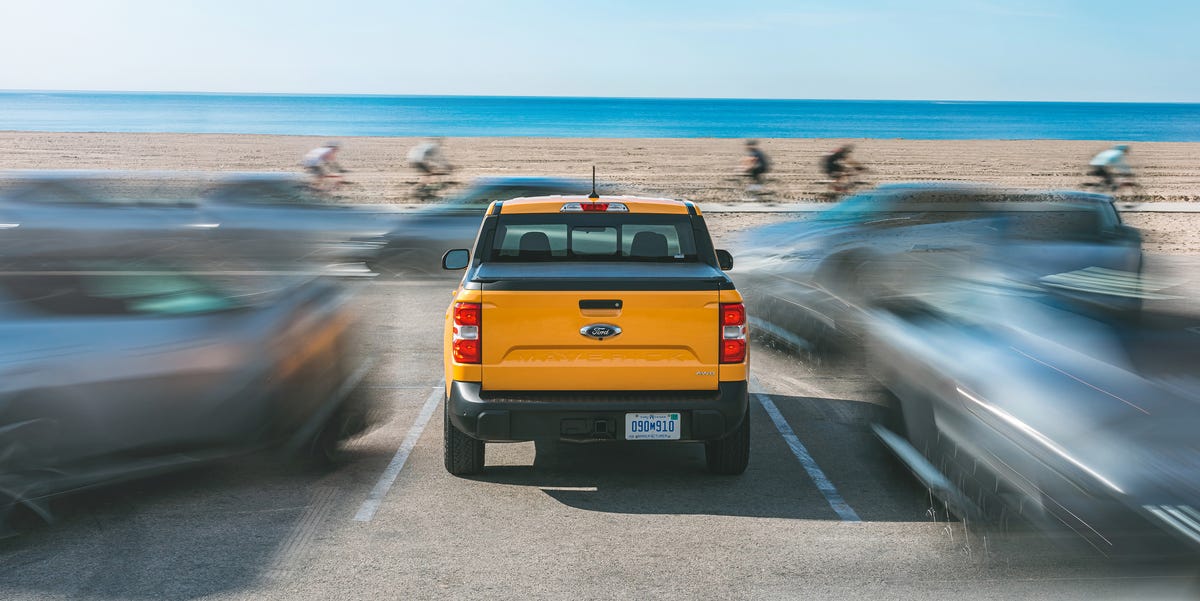 The just-enough truck proves to be just right.
www.caranddriver.com
No category of vehicles has embraced the bigger-is-better ethos more than pickup trucks. Today's euphemistically described "full-size" trucks have become towering, steroidal machines. Pulled along in their wake, the next-tier-down mid-size pickups have also grown larger, leaving a vacuum at the base of the market. For a long time, however, the conventional wisdom was that buyers wouldn't be interested in a small pickup.
Ford, with its F-series, certainly embraces the one-upmanship that has spurred ever larger pickups. Yet the company determined there was indeed a case for a true compact truck. And sure enough, when the Maverick appeared, the buying public went absolutely nuts for it. The first year's production sold out in a matter of months, and when the order window for the 2023 model opened at the end of last summer, buyers again stampeded and cleaned them out in just a week.
We understand the enthusiasm.
The Maverick may have unibody construction, but with up to 1500 pounds of payload capacity, this isn't a truck in name only. And while this Ford can't tow a jetliner, its 250-hp turbo 2.0-liter's 4000-pound max rating means it can handle real-life tasks such as hauling a small snowmobile trailer or a pair of personal watercraft. At the same time, the standard front-wheel-drive hybrid powertrain tugs just 2000 pounds but returns an eye-popping 42 mpg in the city, according to the EPA. The optional turbo four is considerably less abstemious, but it's strong enough to send the all-wheel-drive Maverick to 60 mph in a brisk 5.9 seconds.
The Maverick isn't just about economy. It's about livability. Its cab doesn't require a big climb to get into. Loading its bed doesn't mean lifting heavy cargo four feet off the ground. And the sightlines allow you to actually see what's in front of the truck. Easy to own, easy to use, and easy to live with, the Maverick proves that when done right, the just-enough truck can be just right.