Discussion Starter
·
#1
·
A nice short article from Car and Driver about making the case why Ford is bringing back the Maverick.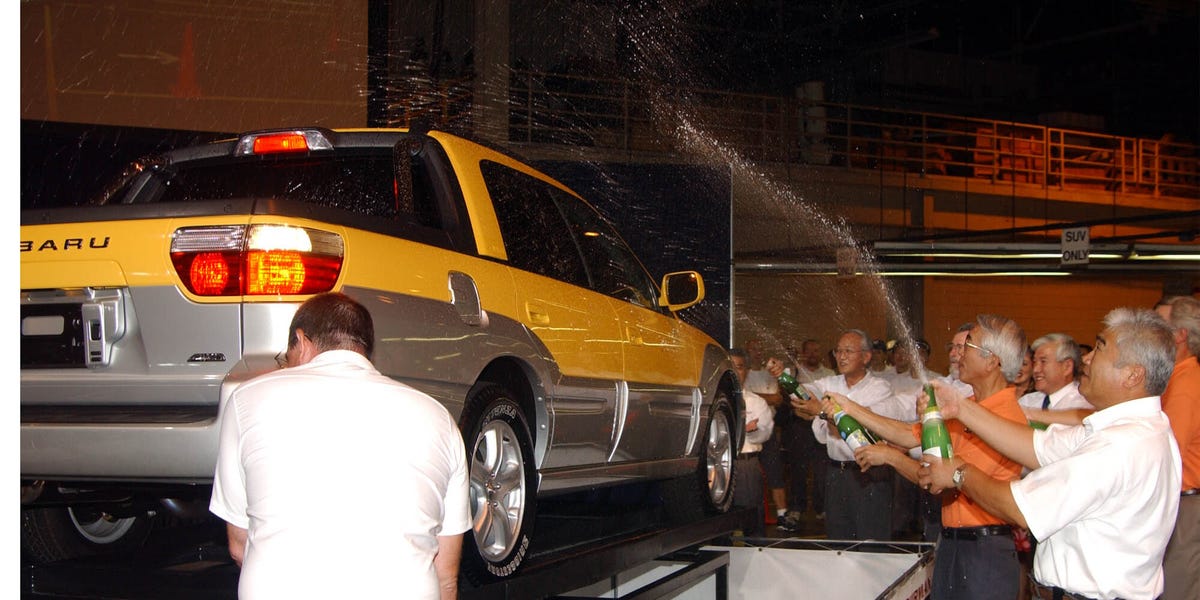 Compact trucks have gained full-sized capabilities—and prices. The Maverick promises to reset the clock and bring back the affordable small pickup.
www.caranddriver.com
Have you checked the prices of Subaru Bajas lately? A few years ago, you could pick up a Baja—Subaru's underappreciated latter-day BRAT pickup—for $5000, and that was for a turbocharged five-speed. Now a cherry Baja can cost $20,000. Why? Because there's no longer anything like it.
Nobody makes a compact, car-based pickup, but that's a thing that plenty of people want. The Baja existed during an early-2000s inflection point for trucks, back when the small body-on-frame pickups were actually still small—a 2001 Ford Ranger in its beefiest guise barely weighed 4000 pounds. And they were inexpensive. Now, half-ton trucks can cost $75,000 and tow more than 10,000 pounds, and the Rangers of the world occupy the space that used to belong to the F-150. Which means there's a vacuum at the bottom of the truck market, and Subaru isn't bringing back the Baja (as far as we know). But Ford is about to rekindle compact-truck fever with the soon to be unveiled Maverick.
The business case is simple: A lot of people have messy stuff to carry and things to tow, but the aforementioned messy stuff and trailers don't always weigh a whole lot. A compact, inexpensive unibody truck would be just the thing for those of us who aren't dragging horse trailers or filling the bed with depleted uranium. Say there was a truck that could tow maybe half the max rating for the Ranger (which tops out at 7500 pounds) and cost significantly less than the Ranger's roughly $27,000 base price. Some variation of half-a-Ranger capability would still accommodate plenty of our nation's utility trailers and boats and the bags of mulch that need to go from here to there. Dump runs, Lowes runs, tailgating—you could do all that with a Baja. Or an El Camino. Or any of the bygone compact pickups that once roamed the land, before the Chevy Luv gave way to the love of one-upmanship in the name of ever-increasing capability.
The Maverick promises to be enough truck for enough people. It won't be macho, because unibody pickups just aren't (sorry, Honda Ridgeline HPD) but it'll be useful. And, assuming it's related to the Bronco Sport, it'll presumably be pretty good to drive. Did we mention inexpensive? There's a purity of purpose in a cheap truck, because you don't feel bad about using it like a truck. Throw your tools in the back and scratch up the bed. Get it muddy. Put an ATV in the back and tow a couple more. Find someplace to catch some air. These are the kind of activities you enjoy a little bit more in a cheap truck.
The Maverick promises to be something like the BMW 1-series, back when that debuted: a hard reset to an era when vehicles were simply smaller, and most of us were just fine with that. As the 135i slid into the bracket once occupied by the 3-series, so does the Maverick turn back the clock to the days when a four-banger Chevy S10, or an Isuzu, or a Ranger, could take care of your small-scale landscapers and fishermen and college kids who wanted a truck but not a Truck Payment. Ford seems to believe that this thing will be a hit, and we're inclined to agree, given that it'll belong to a class of one.
That is, until the Hyundai Santa Cruz arrives. You paying attention, Subaru?